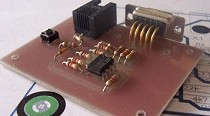 The homebrew area is the place your find homemade radio amateur equipment.
In the area you will not find any modification of commercial equipment, but this only is for 100% homemade equipment.
Below you will see some of the article that already is uploaded. If you have some homemade stuff you want to share with other you are welcome to upload this by using the upload function, you only have to click here.