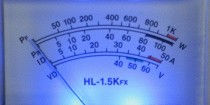 Welcome to the forum on mods.dk. The forum on mods.dk is an advance forum, because the forum is integrated into the article database but it is also impossible to write message that not are related to a specific article.
The use of the forum is free, but it require that you have created an account. If you not have create an account you can do it here. Depend of your member status the number of read message can be limited. To see how you get unlimited access go to the donation page.
When you are using mods.dk and have select a article you can by one click see the forum message list or you can write a message. But you can also browse the forum by first select "forum" button and then select the radio manufacture in the main menu that are located in the left side. The main menu is also ways visible. When you have select the manufacture then you must select the model and after this you can see the complet list of forum message for the selected manufactory and model.
Below you see the 25 latest messages thread. (replies is not displayed, figures in brackets are responses)
---